A home provides safety and security to any child. But this haven has its share of dangers, especially for children, and one of them is window coverings. However, with a little effort and the right precautionary measures, you can prevent any mishaps. Make a through study of all danger spots and if necessary get down on your hands and knees to look at your fixtures from a child's perspective, especially the window coverings.

With regards to window covering you can take the following precautionary measures to make them as child-safe as possible. If you have Vertical Blinds installed on windows then opt to have wand controls instead of the cord types. Dangling cords are disasters waiting to happen, especially if you have kids. Some blinds have break through tassels that provide more safety than regular blinds. Check whether your manufacturer has something that is similar to those for added safety. If you have existing blinds that has long cords try to cut them short, just enough to comfortably operate the blinds. This will take care of the unnecessary dangling length of cord. If you are about to install new blinds, then you can consider to install blinds or shades that have motorized controls.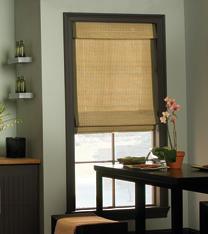 Today, you have countless varieties of blinds and shades that come in
different styles and designs
. You can opt for the cordless models that are most favored these days. These cordless blinds are child safe and it is also equipped with easy to operate controls. All you have to do is lift the shades up. All the above tips and options are put forward to make your window coverings as safe as possible for your children. However, the best safety measure that can protect your child is to keep them under adult supervision.