Each one of us has their own favorite when it comes to collecting things. It might be the Barbie collection you have been storing for years or it might be the toy trucks that you were playing with since you were a kid. There are different things that we tend to collect and all of these are in line with our taste.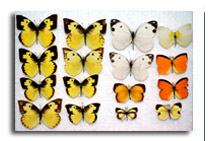 We usually let our collections be stored in boxes or even in the attics of our homes. Though we know that we don't want to ruin them, we can use these collections as designs for our home. Using collections to decorate a home, we can determine what kind of theme we can use for the overall design of the house.
There are different collections that we can use for certain parts of the house. For example, we can use the different greeting cards that you have received from great friends. With just simple artistic designs, you can post them on your walls and voila! You will have your own
wall design
of cards. You can also use the different pictures that you have. They will serve not only as a tribute to memories but also as one of the wall decors of your home by putting them in various frames and hanging them on the walls.