Decorating the walls in a room is a fun activity that you can plan ahead to make sure that you have the style and the theme that would suit you best. This is the best way that you can personalize your room with the use of the colors and the design that you would want your room to have. This is also the most cost effective way of changing your room's mood and style because you can easily cover the design if you want it changed. Here are some tips that you can follow for to have a good wall painting finish.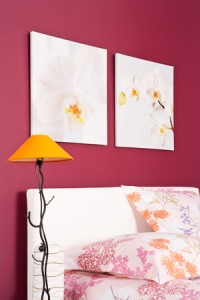 Before buying any paint, make sure everything goes with each other.
Latex paint
would not go with enamel-based paint, so never apply the former to the latter. You need a primer first before you can change switch from enamel based to latex paint. Then plan out the theme first and the colors that you would want your room to have.
Choose colors
of your choice and make sure that they match and the colors for them to match in your room. If you choose to use two or more colors, make sure they compliments each other.